Recommended Books: Anxiety, Depression and CBT
Overcoming Your Child's Fears and Worries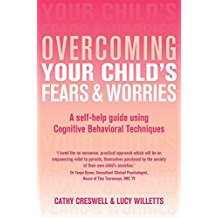 Around 15% of children are thought to suffer from anxiety disorders, the most commonly identified emotional or behavioural problems among children. Based on techniques developed and practised by the authors, this book teaches parents how to use cognitive behavioural techniques with their children and in so doing, become their child's therapist, helping them to overcome any fears, worries and phobias.
Addresses specific fears and phobias as well as general anxiety and 'worrying'.
Provides step-by-step practical strategies.
Includes case studies, worksheets and charts.
Based on the authors' experience at their anxiety disorders clinic at the University of Reading and developed from a programme based on working almost exclusively with parents.
Overcoming Your Child's Shyness and Social Anxiety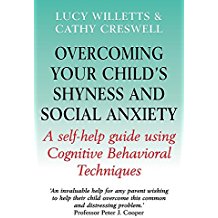 In Overcoming Your Child's Shyness and Social Anxiety, child psychologists Lucy Willetts and Cathy Creswell explain how parents can help a shy child learn to challenge their thoughts and behaviour patterns and learn to participate confidently in every aspect of their lives.
Based on clinically proven CBT (cognitive behavioural therapy) principles, the book explains what causes shyness, how to identify social anxiety in your child (sometimes masked by anger or stubbornness) and how to gradually help your child face their anxieties and develop problem-solving strategies. This book is a must for parents, teachers and anyone working with children.
Can I tell you about anxiety?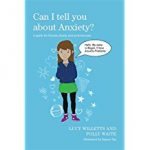 Meet Megan – a young girl who has an anxiety disorder. Megan invites readers to learn about anxiety from her perspective, helping them to understand why she sometimes feels anxious and how this affects her thoughts, feelings and behaviours. Megan talks about techniques she has learnt to help manage her anxiety, and how people around her can help. With illustrations throughout, this will be an ideal way to explore anxiety difficulties.
It shows family, friends and teachers how they can support someone who experiences anxiety and will be an excellent way to start a conversation about anxiety, in the classroom or at home.
Cool connections with Cognitive Behavioural Therapy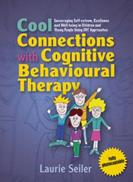 Cool Connections is a fun, engaging workbook that provides a cognitive behavioural therapy (CBT) approach to positively modifying the everyday thoughts and behaviours of children and young people aged 9 to 14. Combining a summary of CBT principles and step-by-step guidelines on how to use the materials appropriately with a mixture of games, handouts, home activities and therapeutic exercises, "Cool Connections" is designed to encourage resilience and self-esteem and reduce feelings of anxiety and depression.
Fully photocopiable, fully illustrated and easy to use, this structured workbook is an effective tool for professionals working to improve the general wellbeing of children and young people, including psychologists, psychiatrists, counsellors, social workers, and child and adolescent mental health services, as well as professionals in residential care settings and educational professionals in child/youth services.
Touch and Go Joe: An adolescent's experience of OCD.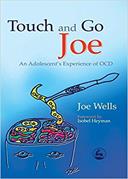 As many as 2 in every 100 people suffer from Obsessive-Compulsive Disorder (OCD), and 16-year-old Joe Wells is one of them. In Touch and Go Joe, he tells the story of his battle with OCD from its insidious beginnings at age 9 and increasingly intrusive symptoms, to diagnosis at age 12. Having struggled to keep the condition a secret for years, he is now able to talk and write openly about OCD and how he battled to overcome it.
This book is packed with advice and coping strategies, as well as first-hand accounts of available treatments such as cognitive behavioural therapy and medication. Written in an informal and accessible style, and including his own humorous illustrations, Touch and Go Joe gives an upbeat yet realistic look at the effect of OCD on adolescent life.
This honest and amusing account will raise awareness of this all-too-common, yet frequently misdiagnosed disorder and will be of interest to anyone who has suffered from or knows someone who has suffered from OCD, including children and adolescents, teachers, psychologists, psychiatrists, mental health professionals, parents and carers.
What to Do When Your Brain Gets Stuck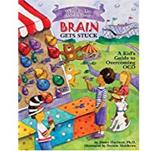 From a review:
This is an extremely good book for parents to read with children suffering from OCD. It is well written, in large text with brilliant exercises and pictures to involve the child fully in understanding the glitch in their brain, and how to resist their urges. Unless the OCD is very mild, the book will not work on its own – you will most likely need the help of a qualified registered CBT therapist, but this book is great for reading with your child, to reinforce the messages they receive from professional therapists. It is also great for children suffering relapses in OCD, to bring them back on track again.
Am I Depressed and What Can I Do About It?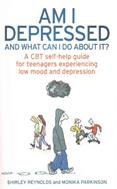 Depression is one of the most common mental health problems and is estimated to affect around 15% of people at some point during their life. For many people depression is a life-long disorder which starts during the teenage years –around 10% of teenagers are estimated to have an episode of depression and many more experience persistent low mood.
This accessible, engaging and age-appropriate self-help guide based on current research and best practice (NICE, IAPT treatment pathways, Books on Prescription, all of which promote CBT) for young people aged 13 to 17 who experience low mood and depression, and their friends, family and health professionals. The book adopts a narrative approach with graphic elements, incorporating case studies and including some interactive exercises. It provides an essential bridge for young people who have not yet asked for professional help as well as support for those who are waiting for treatment.
Teenage Depression: A CBT Guide for Parents. Help your child beat their low mood.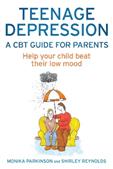 Depression is one of the most common mental health problems and is estimated to affect around 15% of people at some point during their life. For many people depression is a life-long disorder which starts during the teenage years –around 10% of teenagers are estimated to have an episode of depression and many more experience persistent low mood.
This accessible companion book to Am I Depressed and What Can I do About it? follows essentially the same structure and makes use of the same case studies, but looks at the issues from the parents' point of view, and incorporates additional strategies for parents. From 'what to look out for', through what the evidence says about different forms of treatment, to family communication and relapse prevention. Each section includes troubleshooting boxes.
Recommended Website Resources: Anxiety, Depression and CBT
Royal College of Psychiatrists


Information leaflets about mental health problems and treatments
Mood Juice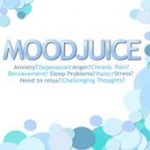 Resources and booklets for children, young people and adults dealing with anxiety and other difficulties
YoungMinds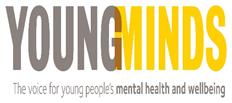 YoungMinds is the UK's leading charity committed to improving the emotional wellbeing and mental health of children and young people
Radio – Woman's Hour
Shy Children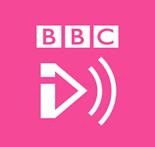 Everyone knows about the loud and disruptive children at school, but more often in the majority are the shy, anxious children who are quiet and find it hard to fit in and make friends. They don't contribute in class, often fail to thrive and learn and often get overlooked by teachers. This pattern can carry on at secondary school and makes them more vulnerable. How do parents help their shy children without making an issue of it? Jenni speaks to Bronach Hughes, the emotional health and well-being coordinator from the National Pyramid Club, part of a charity that helps these children to gain confidence through group activities and Dr. Lucy Willetts, clinical psychologist at Berkshire Health Care Foundation Trust and author of Overcoming Your Child's shyness and social anxiety.
Unhappy at School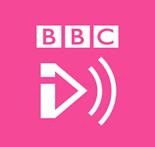 The first day of the new school year has come and gone. For most children the first day nerves are now a distant memory, but for some children this anxiety continues and many others may go through phases of upset throughout their school life. To discuss what can be done to help these children, Jenni is joined by Antonia Chitty whose daughter has gone through periods of unhappiness at school and has written a book to help other parents in this situation, and by Dr Lucy Willetts a Clinical Psychologist who set up the Berkshire Child Anxiety Clinic at the University of Reading and works with children whose anxiety level is disrupting their education. She has also co-written a book on the subject.