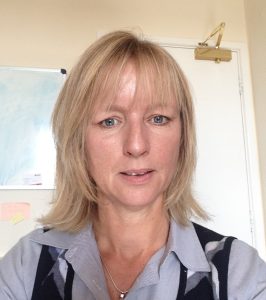 I originally trained as a Mental Health Nurse and have worked in Child and Adolescent Mental Health Services for over 34 years working directly with adults, children, young people and their families experiencing difficulties with mental health. I have gained extensive experience across a broad range of settings from inpatient, community and early intervention services.
During this time I trained as a Family and Systemic Psychotherapist and as a Cognitive Behavioural Therapist.
I have extensive experience in working with the services supporting children, young people and families including delivering evidence based training to frontline professionals and parents in supporting children and young peoples mental health.
What I offer
I am able to offer comprehensive assessment and collaborate with children, young people and families to meet goals. I work with a broad range of difficulties and, following assessment of needs, I work with children and young people individually and/or with parents and the whole family depending on need.

I have experience of working directly with children and young people and actively encourage family involvement as well as offering family therapy. This can be helpful when difficulties impact on relationships.
My qualifications are
Mental Health Nurse
Masters in Family and Systemic Psychotherapy (Tavistock & Portman NHS Trust)
Postgrad. Diploma in Evidence Based Psychological Therapies, University of Reading
Registered with the United Kingdom Council for Psychotherapy and member of the Association for Family Therapy and Systemic practice (AFT).
Clinic days
Thursdays
See the clinics page for more details