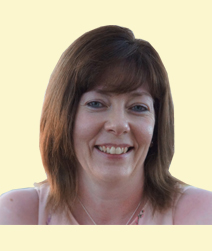 I am a Clinical Psychologist who specialises in working with children, young people and families.
I have worked at the Anxiety and Depression in Young People Research Clinic (ANDY) at the University of Reading and within a NHS Child and Adolescent Mental Health Service (CAMHS). I have also worked at Great Ormond Street Hospital supporting families with children experiencing anxiety and behavioural difficulties in the context of various medical conditions.
What I offer
My areas of particular interest and experience include assessing and treating children and young people with anxiety disorders, obsessive compulsive disorder and depression, as well as working directly with parents.
I specialise in delivering evidence based therapy to young people and families. I use predominantly Cognitive Behavioural Therapy (CBT) in my clinical practice but will also draw on a variety of other approaches where appropriate, including Systemic Therapy, Solution Focused Therapy and Acceptance and Commitment Therapy (ACT).
I work collaboratively with young people and families to help them reach their goals and improve their emotional wellbeing.
I am also trained in using Eye Movement Desensitisation and Reprocessing (EMDR).
My qualifications are
Doctorate in Clinical Psychology (D.Clin.Psych), University College London
Postgrad. Diploma in Evidence Based Psychological Therapies, University of Reading
BSc (Hons) Psychology of Childhood & Ageing, 1st Class, University of Reading
Clinic days
Tuesdays, Wednesdays, Thursdays and Fridays
See the clinics page for more details